PARTNERSHIPS
A colony could reach up to 80,000 individuals during the active season.
We believe in working closely with a select number of professional firms to develop long term valued relationships.
The key areas where we can add discernible value are:
Tax planning – income tax, capital gains and inheritance tax mitigation

Trusts – including a fixed cost independent trust review service

Portfolio management – for individual clients and trusts

Care fees planning

Pensions and retirement income planning

Life Insurance and Protection – we have particular expertise in securing difficult or very high value protection cases, often in connection with IHT planning.
BUILDING LONG TERM VALUED RELATIONSHIPS.
We place great importance on providing appropriate support to our professional partners, including the delivery of regular technical seminars on a broad range of subjects, often to aid a partner firms' ongoing training requirements. Our ongoing work with professional partners also generates new ideas and beneficial initiatives between firms.
Welcoming New Partnerships
In order to identify the areas where we can add the most value, we ask potential professional partners to complete a detailed questionnaire to ensure we are the ideal fit and that we can work together to deliver best results for all our clients.
Thinking of forming a partnership with us?
Partnerships in Education.
"During my time at FPWM, I have been fortunate enough to have been involved in all aspects of financial planning. This has not only reinforced my desire to work in financial services, but has also broadened my knowledge and experience within the sector; sparking an interest in new concepts I have not previously had exposure to."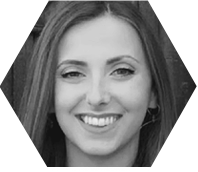 Alex Penson
Accounting & Law Graduate
" Even though I am many months into my Placement year I remain surprised at the amount that I am learning whilst at FPWM. I started my Accounting & Law course with an idea of where I wanted to go with my career, but my time here has opened my eyes to the opportunities available in Wealth Management. The scope and detail of the advice that is required is constantly engaging and challenging."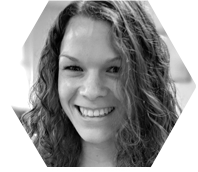 Shannon Knight
Accounting & Law Graduate
Since 2013 we have partnered with Bournemouth University's Faculty of Management which comprises a range of courses that include areas of taxation, law, business and economics.
Each year we provide a 40 week placement to a faculty student, enabling them to gain relevant experience after completing the second year of their studies. In addition, we work with the University to host guest lectures, attend student coursework presentations, sit on the Faculty Advisory Board and provide feedback on the content of the degree courses. This includes making suggestions as to how the University can ensure its framework provides students with the relevant skills employers seek.
We view the partnership as mutually beneficial. While we are keen to encourage and help new and enthusiastic individuals gain access to our industry, we are also developing a defined career path for graduates who possess the relevant skills, with the aim of producing professional and technically adept financial advisers to the benefit of the financial services industry as a whole.
It is our firm belief that working with Bournemouth University not only makes a difference to the students we work with, but that our incubation and support of new talent creates a foundation that also enables us to continue to make a difference to our clients in future.
Evidence of this is our employment of Shannon Knight, who graduated from Bournemouth University in June 2017 with a first class honours degree in Accounting and Law having spent a placement year with us. Shannon has now achieved DipPFS status, the qualification needed to provide regulated financial advice. Her next goal is to become a Chartered Financial Planner.
"As bees mature, they move through all the jobs in the hive before becoming food gatherers.This means that they all know how to perform a whole range of jobs and in an emergency situation they can revert to former occupations to lend a hand. This is the key to enviable flexibility and adaptability."