On the 22nd May, FPWM embarked on a fundraising adventure in Boscombe with Bizpedia to fundraise for Naomi House & Jacksplace. The objective for the day: 'To have fun and to raise as much money for Naomi House as possible!'
Naomi House & Jacksplace hospices provide expert hospice care to more than 525 life limited and life threatened children, young adults and their extended families from Hampshire, Wiltshire, Dorset, Berkshire, West Sussex, Surrey and the Isle of Wight. Their nursing, care, play and family support teams are experts in delivering the crucial emotional, spiritual and developmental aspects of care that families need.
During the day, we volunteered in the Naomi House shop in Boscombe, trying to sell as much stock as possible whilst also entering people into our draw. Anyone who made a donation/ purchased an item was entered into a draw to win a nights stay at the Chewton Glen, a gin cruise or £100 travel vouchers- there was a prize for everyone.
We competed against five other groups (four of which were from NatWest) where some people dressed up as Live Aid pop stars. Performances included a Spice Girls tribute from Mazars, Freddie Mercury performing 'I want to break free' and break outs of general singing and dancing along to songs outside the Boscombe Naomi House shop.
We would like to take this opportunity to thank everyone who donated to this cause both in person and online. We were overwhelmed by everyone's generosity. In total Bizpedia raised £5,695.02, this will provide 271 hours of nursing care for the hospice- which will have a phenomenal impact and will brighten both children's and young adults' lives.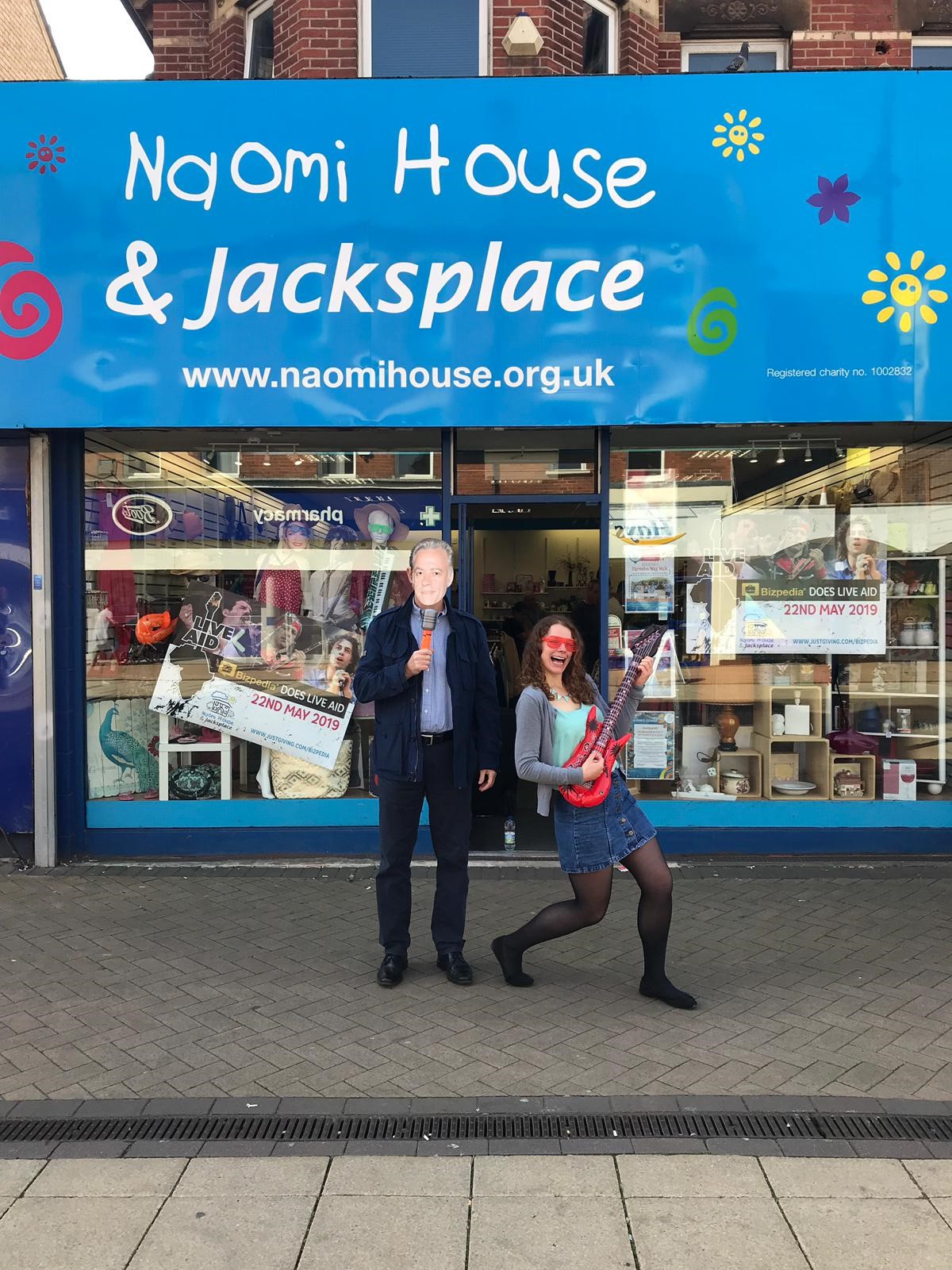 "Bob Geldof doesn't dance, but Shannon does…."